Associação Spin, acting as the Hosting and Coordinating organization, is currently looking for 2 ESC volunteers for a project starting in November, 2020!
Hosting Organization: Associação Spin
Activity start date: 1st November 2020
Activity end date: 30th September 2021
Activity duration: 11 months
Vacancies: 2 (residents in any Program Country)
Application deadline: 17th July, 2020
Application consists of: Filling this form + CV + project-specific motivation letter + presentation about Spin Association (more information below)
Application sent to: evs@a-spin.pt
Associação Spin para o Intercâmbio, Formação e Cooperação entre os Povos («Spin Association for Exchange, Training and Cooperation among Peoples») is a non-profit nationwide association, whose fundamental objectives are to promote and defend the intercultural dialogue, human rights, equal opportunities, solidarity and social inclusion. The organization´s main activity consists of promoting and implementing intercultural exchanges, (inter)cultural activities, training courses and other international cooperation projects. Its headquarters is located in Bairro Padre Cruz – Lisbon, Portugal.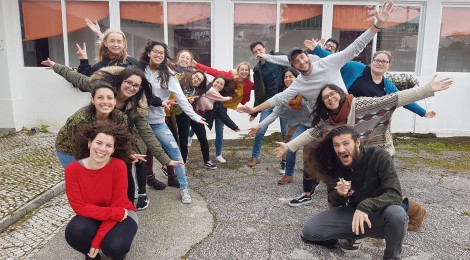 PROPOSED ACTIVITIES:
The volunteers will participate in the activities of the European Programmes and Mobility Department, which can include:
– help in the logistical organization of Spin´s international projects (Youth Exchanges, Training Courses, Live it Lisbon! Summer Volunteer Programme, etc.);
– administrative support to Spin´s sending activities (Portuguese ESC volunteers or groups of Portuguese participants in Youth Exchanges, Training Courses, etc.);
– help in the organization of and active participation in Information Sessions about Erasmus+ at the office, in schools, seminars and conferences in order to promote the program;
– research and collecting information on international mobility opportunities for Spin´s monthly newsletter and Spin´s website, blog, Facebook and Twitter.
In the Image and Communication Department, the volunteers will :
– contribute to content creation (text, graphic and audio-visual) and regular updates of the blog, website, Facebook and Twitter pages;
– prepare the monthly newsletter;
– create brochures, posters, flyers and other promotional materials;
– distribute and share flyers, brochures, posters and/or other promotional materials for youth related events through social networks, in the Carnide area and specifically in schools and universities of the Lisbon Metropolitan area;
– document all Spin's activities and disseminate the information.
All volunteers will also support the management and staff of the SPIN Hostel (by hosting groups, answering to requests for information, cooking and cleaning together with international groups, arranging cultural activities with the groups staying in the Hostel, decorating the rooms, creating and maintaining communication regarding the Hostel, etc.).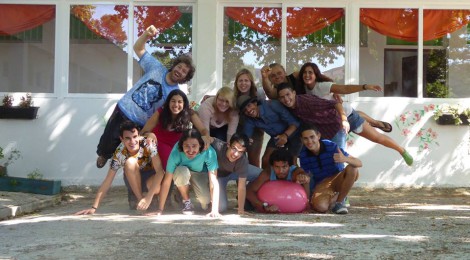 LOGISTICS & PRACTICAL INFO:
Travel cost – The two-way travel (from place of residence to Lisbon and back) will be reimbursed up to the limit of 275€; volunteers facing economic obstacles will be able to request a higher limit, depending on their country of residence.
Accommodation – Coordinating & hosting organization, Associação Spin, will provide the lodging in a flat as close to the office and the city center as possible. If the apartment is located in the city center, the volunteers will spend around 45 minutes to reach the office by bus and subway. The volunteers will have to share the room with another volunteer/student/young person (room and connected expenses are paid by Associação Spin). They may also – if so wished by the volunteer – receive a monthly accommodation allowance and be solely responsible for finding and paying for their own accommodation.
Food & transportation – A monthly allowance of 180€ will be provided by Associação Spin to cover food expenses and local public transportation.
Pocket money – Every month the volunteer will receive 150€ as pocket money.
Working hours – The volunteers are expected to spend 30-35 hours a week working. The daily timetable includes time for language learning, lunch, social activities and development of own project ideas, etc.
Days off – Volunteers are entitled to two days off per week (which sometimes may not be Saturday or Sunday) as well as 2 extra days of vacation for every month of their voluntary work.
VOLUNTEER PROFILE: WHO ARE WE LOOKING FOR?
Volunteers aged 18-30 years, open minded, eager to learn and motivated to work on the proposed project activities. It is not required to have any particular degree of formal education, but to have positive and proactive attitude, show tolerance, flexibility and capacity to adapt, motivation and enthusiasm. Any knowledge of Portuguese will be considered a plus, however it is not a requirement.
All candidates must be registered with the European Solidarity Corps.
SELECTION PROCESS:
In order to be considered for the vacancies, each candidate has to fill in this form and send (in only 1 single e-mail):
up-to-date CV,
project-specific Motivation Letter,
short presentation about Spin Association (the format is absolutely free for you to choose!; for the best content do a little research on our various websites and communication channels!).
The complete applications (CV + project-specific Motivation Letter + presentation about Associação Spin) should be sent to evs@a-spin.pt no later than on July, 17th, 2020.
FINAL REMARKS (please read carefully):
this project has already received funding from the ESC Program;
this is an open call with no assigned sending/supporting organization (we will partner up with the sending organization of the selected volunteer);
candidates from all Program Countries may apply;
please make sure you are registered with the European Solidarity Corps;
we only accept complete applications that contain all the required documents;
due to the high number of candidates, we are only able to contact the short-listed candidates (in order to invite them for a brief Skype interview);
all the other candidates will be informed about the selection results by August, 20th through our website.
GOOD LUCK!