"We are what we repeatedly do. Excellence, then, is not an act, but a habit." – Aristotle
Our endless efforts to develop ourselves are small steps of a long journey.
We repeat our small habits day  by day, week to week, year to year. The little habits that make us what we are today can also designate who we will be in the future. Today we mentioned the habits of some great people in our writing. Enjoy !
Mahatma Gandhi
Follow your beliefs.
Mohandas "Mahatma" Gandhi was ideological and spiritual leader of British dominated India's independence movement. Gandhi was implementing Satyagraha philosophy, which could be described as resistance to discrimination trough massive civil disbedience.The philodophy is based on avoiding all forms of violence. Gandhi's leadership helped India to gain independence in 1947.  He always believed in standing up to persecution, far from violence and he led India's indepence movement with his words and actions inspried by his beliefs.
" Beliefs become your thoughts. Thoughts become your words. Your words become your actions. Your actions become your habits. Habits become your values and your values creates your destiny. "
Do not ignore that!
Your beliefs create your own destiny. Every word, every act, every habit and value, depends on your what you think and how you think. What do you believe in? What do you believe in yourself and your future? It is really easy to forget about this questions in our daily life. It's normal for you to be inconsistent when comparing your daily thoughts with your thoughts about your future and your life goals. Be honest with your daily acts how can be affected from your beliefs and be honest about whether your actions are compatible with your goal in life.
Warren Buffet
Sit and think about it.
Beign emotionally unstable is generally a bad way to make strong decisions.
"Solid intellectual framework and the ability to de-feel all of this, perfect combination for make decisions."
So one of the biggest investors in the worls, Warren Buffet, how can he doesn't let his emotions influence when he make smart and powerfull decisions?
"I insist that you sit and think every day. This is not a uncommon thing for American business world. I read and think. So I don't allow my impulses to affect my decisions by reading and thinking more than most people in the business world. I am doing this because I love a life like this."
Why you should do that?
Facing a difficult decision could you put you in a hard situation, even if your name is Warren Buffet.In that cases, while your ability to focus on your facts is lost, the pressure on you can quickly turn into fear. Even smartest leaders could make weak decisions and they could let the feelings influence their decisions. Consequently , they are human too.
Sit down like Buffet and think or do something else, it's important to create a strict decision-making routine. Even if " Coke or Pepsi" is the only decision you will make today, it's better to sit down and think about looking for other alternatives online or wasting your time in other ways. Now, sit down and think about that!
Sir Winston Churchill
Create a daily routine.
Sir Winston Churchill emerges as one of the 20th century's greates political leaders. He led Britain as prime minister during the terrible times of World War II. Churchill was born in an aristocratic family and he spent his teenage years in the army. Thus, he got used to discipline. According to Artofmanliness.com, Curchill had a strict daily schedule even after leaving the army at the age of 26.
" He was completely organized, just like a clock. His routine was definitely dictatorial. He had prepared a brutal calendar and he was really care about that. Even a minute later he accepted it was out of the calendar."
He wakes up every day at 8.00 a.m. and starts his day with taking hot showers,practising speeches or singing. During the hours, Churchill reads newspaper in his bed with pipe and whisky-soda. The rest of his day was organized like an clock, he respond to mails, work on his speeches, eats his lunch with joy. After a little walk and think session, he continues his program with nap. In the evening time, he was spending time playing card games with his family, another shower session and dinner. Churchill's second shift began at 11 a.m. and overall continued until 2.00 a.m., sometimes this shift would last until 4.00 without dawn.
Why should you do that?
Except for the 9:00 a.m. to 5:00 p.m. routine, only a few selected people are able to creeate a successful daily routine. Those who succeeded have often been the leading figures in our society. The morning and evening routines that you organize, will make you more productive. You can simply accomplish more things in your life and you can be more successful in return. Just get a few habits and start adding them to your daily program.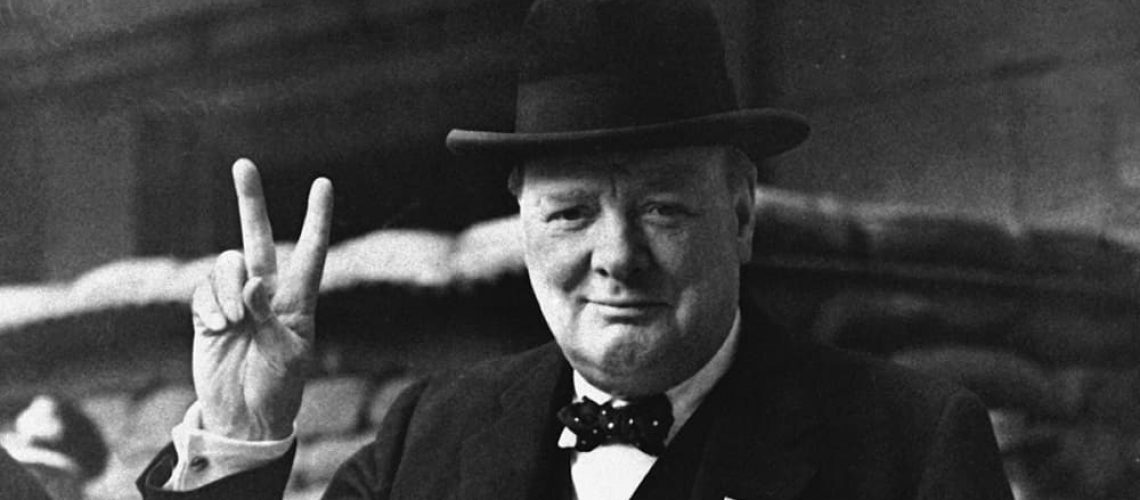 Pablo Picasso
Wait for the inspire.
Even if you not interested in art, you've probably heard something about Pablo Picasso or seen some of his paintings. Spanish painter, sculptor, graphic artist, ceramicist, stage designer and poet, Pablo Picasso, on of thegreatest and most impressive artist of the 20. Century.In addition to having such a creative mind, Picasso didn't expect an inspiration from blue to touch him. Instead, he began to work and waited for inspiration to come during his work.
" Inspire exist, but it has to find us working."
Why should you do that?
Sometimes inspiring thoughts and impulses come from blue. However, it doesn't always work to wait for inspiration and hope that it magically comes to you.In that way, you spend most of your time waiting for inspiration and not working. Take Picasso's advice and simply start working. Even you look at an empty page for a while, you will finally catch you with inspiration and creativity and you will enter a high quality productivity steam.
Michael Jordan
Don't be afraid of making mistakes
Michael Jordan is the best basketball player in the world. That's it. In fact, he is the best athlete of all time. Still, we can't say "Michael Jordan did not any mistake in his life."Earlier times of his career, he wasn't even selected to college team. But Jordan, turned his failure to motivation and his failure become a reason to his success.
"I've missed more than 9,000 shots in my career. I've lost almost 300 gamez. I believed, I could score 26 games and I missed it. I've made mistakes over and over again in my life. And that's why I succeeded." For Jordan, failure isn't the end of road. The most important thing not to avoid trying. " I can accept failure.Everybody failure on something. But I can't accept not to trying."
Why should you do that?
Most people don't care about failure word. Why? Everbody be like Mike, but why we don't learning his perspective about failure? Failure is not the enf of the world. If you have really high goals, you have to do everything you can. Your determination to succeed in life must overcome your fear of failure. Failures, to mean that you failed, is just another lesson on the road to the top. A lesson that helps you improve your future actions, and stops you from making again the same mistake. True failure comes when you avoid chasing your dreams and even try.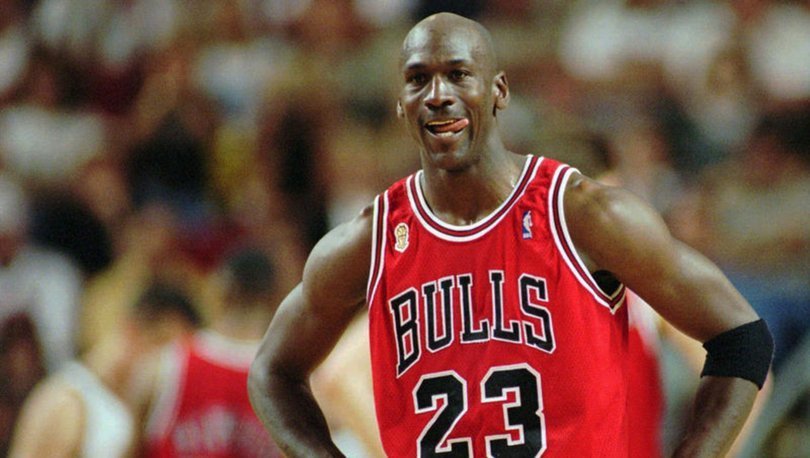 Nelson Mandela
Forgive.
"As I walked out the door toward the gate that would lead to my freedom, I knew if I didn't leave my bitterness and hatred behind, I'd still be in prison."
Mandela, who spent almost 30 years in prison, had enough reason to be painful and hateful. Instead, Mandiba became the Nobel Peace Prize winner. Mandela, who led the fight against racism and discrimination in his country,has become a symbol and icon of the African liberation movement. He was the first democratically elected president of South Africa after years in prison.
Why should you do that too?
Forgiveness is an act of mercifully unleashing the temptation to hit someone when challenged.This may not be the equivalent of forgiveness in the dictionary, but we can all accept that it's hard to forgive.It's extremely difficult and requires discipline. But one reason we forgive is that in the end it's not about something we do for others, it's something we have to do for ourselves. Forgiveness is a example of powerful character.
Bruce Lee
Simplify
Bruce Lee was born in America and raised in Hong Kong, and perhaps he is the most famous martial art master in history. Lee was always more than a great fighter and actor. His philosophicsl approach to life has turned him an inspiration to many people. Bruce Lee was a minimalist who gave his attention to most important things in his life.
"It is not daily increase, but daily decrease, hack away the unessential."
Why should you do that too?
If you trying to improve your life, it's appeal to adding more day by day. More practise to your routine, more habits to your daily plan, more healthy food for your diet. Maybe you realize that you don't have enough energy to do all of them. Although adding something in your life sounds good, it can be overwhelming and stressfull at the same time. Focusing on what is important to you gives you time and energy. At the same time, overthinking about something prevents you from achieving your goals in the most efficient way.
"If you spend too much time thinking about a thing, you will never get it done."
İrem Tomaşan
Studyingram Blog Editor