How Many Countries Would You Like To Visit?
First of all, if you want to travel Europe by train, you have to decide how many countries you will visit. Because the type of ticket you buy depends on it. If you are going to visit more than one country (you can visit up to 30 countries.), you must purchase a Global Pass. If you say ''No, I want to visit a single country.", then the name of the ticket you need to buy is One Country Pass. But remember, you need to be a resident in any European country to buy an Interrail ticket. But if you still don't live in Europe, don't worry, there is a ticket for you too: Eurail Pass.
If You Are Under 25 or Over 60, Your Ticket is Much Cheaper
In many areas of life, the cause is unknown, you are no longer a teenager from the age of 25. This is also valid in Interrail. Just differently, if you are over 60, rather than 25, in Interrail, there are special opportunities for you.
But if you are between 25-60 years old, there is also a good promotion for you. If you buy your ticket before March 31 and start your journey before May 16, you will receive a 15% discount for the ticket price. Of course, in any case, the ticket price will change according to the number of days you will travel.
For One Country Pass, the situation changes according to the country you want to visit. (A price between about 48 Euros and 131 Euros.) For more detailed information on prices, visit the Global Pass and One Country Pass pages from the Interrail official website.
You Can Travel As Much As You Want on A Travel Day
As mentioned earlier, the ticket price varies according to the number of days you will travel. So how does this happen? So, you can take as many trains as you want on the days you choose to travel. In addition, if you take the train with 7 departures in the evening and arrival later than 4 in the morning, the time taken for the journey is counted as 1 day and you will make a profit for 1 day.
Interrail Ticket Is Not Valid on All Trains
The Interrail ticket is valid on most European trains, but there is no minority. For example, it is valid on local trains but not on some high speed trains. You can also check this information on the official website of Interrail.
Night Journey: An Excellent Choice
If the journey time will be long, the night train is definitely the right choice. So you can spend the night sleeping on the train and save on hotel money. You have to open your eyes in a different country than you sleep. All you need to pay attention to is to book in advance for the night trains and pay extra fees. In addition, the ticket price varies depending on the country, train and the conditions of the place you want to sleep (sleeping car, seat etc.).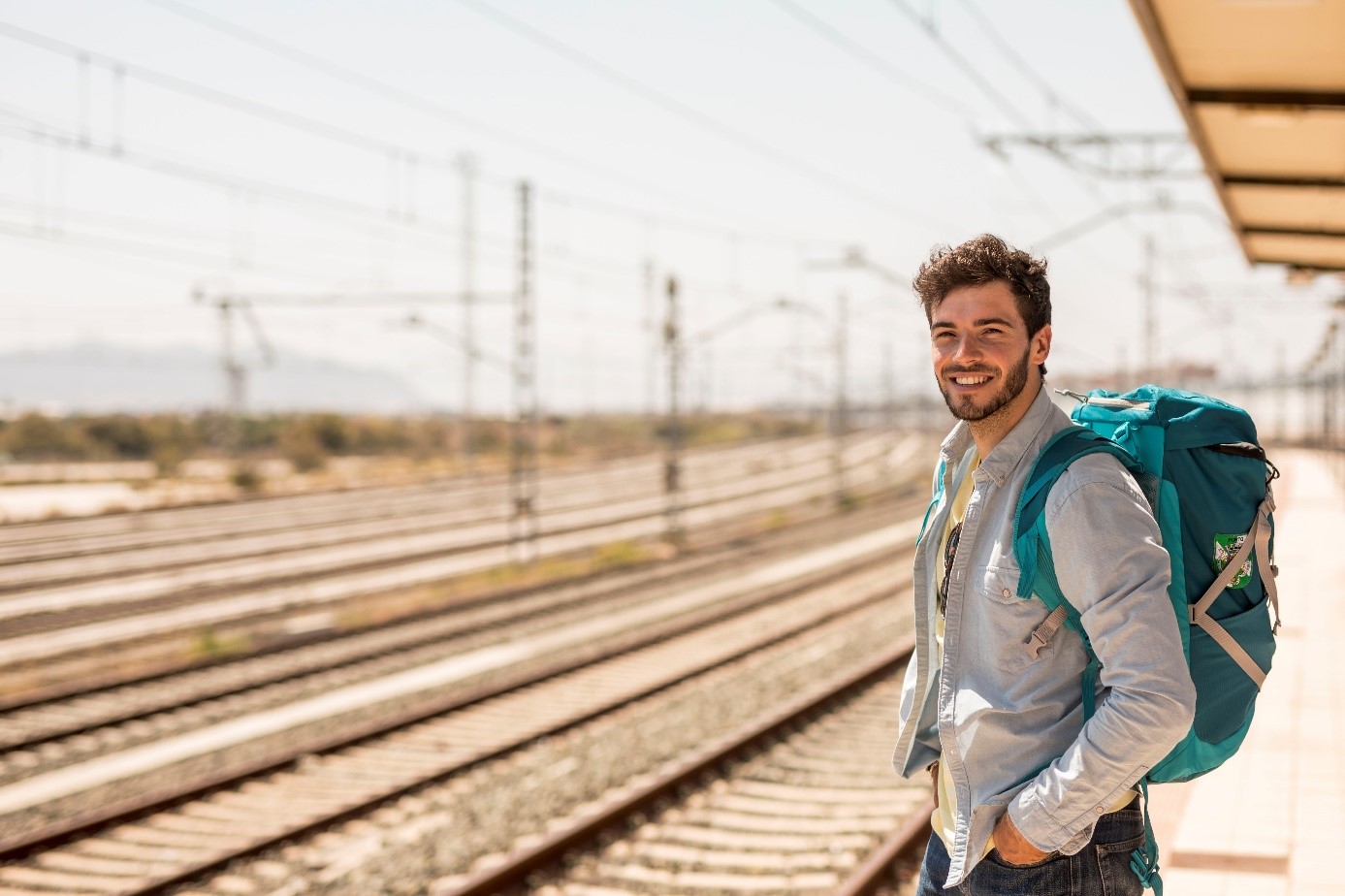 If You Have Anything to Mind, Social Media is Here
According to experience, Interrail's Twitter account is very useful in solving questions that come to mind. They are also very fast in answering. So don't hesitate to ask any question you have here. They are also quite active on Facebook. So it's not hard to reach them.
7.You Can Buy Your Ticket Online
The time it takes for your ticket to arrive to you (Of course, if you bought it online, because you can buy it from some train stations) depends on which country you are in. You can also estimate the time it takes for you to reach the ticket from their website.
Application Can Be Useful…
Rail's Planner application available on IOS and Android is really useful. You can check the train connection points and information related to your ticket here. But it is still useful to visit the websites of the trains because some information can be much more understandable.
Currency of All European Countries Is Not the Same
For example, your travel route is as follows: Germany, Czech Republic and Poland. Therefore, you need to carry three different currencies (Euro, Czech Koruna and Zloty) with you. If you encounter such a situation, you can change how much money you need through Global Exchange. Or you can get GlobalCard instead of carrying all currencies in cash.
You Decide on Your Budget
As a result, the type and duration of the trip you want to go is entirely up to you. Because, as we mentioned in the previous articles, you decide on the ticket, the hotels or hostels you will stay, what to do and whether you can sleep on the train. So you have full control!
Gizem ARIK
StudyInGram Blog Editor