EDUCATION IN GERMANY
TYPES OF UNIVERSITIES IN GERMANY
There are three types of higher education institution in Germany.
Universities
Universities of applied sciences
Colleges of art, film and music
Universities : They are mainly about theoretical knowledge. Courses are very academically oriented. But many universities specialise in a specific subject area. These are called as 'technical universities' or 'colleges of education'.
Universities of Applied Sciences:  These kind of universities offer  the same degrees as Universitäten. They have a more practical profile  and their focus is on employability. At a traditional university, it is important to study "why" a method is scientifically right; however, this is less important at Universities of Applied Sciences. Here the important things are what systems and methods exist, where they come from, what their advantages and disadvantages are, how to use them in practice, when they should be used, and when not.
Colleges of art, film and music: In art, film and music colleges you can study music, architecture, visual arts, drama, dance, industrial and fashion design. At these universities directors, cinematographers, screenwriters and other film and television professionals are trained. Admission requirements for these courses include a specific talent.
Admission requirements for German Bachelor Degree:
Higher Education Entrance Qualification.To get admitted in any study course in any higher education institution in Germany, students must possess either "The Allgemeine Hochschulreife"  or "Fachgebundene Hochschulreife", or a foreign school-leaving certificate comparable to any of these two.German university entrance qualifications are obtained by successfully completing 12/13 years of schooling of a German secondary school, including passing the secondary school final examination.International students whose foreign secondary school-leaving certificate isn't recognized in Germany for academic studies, they have to follow a one year preparatory course. They have to also present their foreign secondary school-leaving certificate, proof of having passed the university entrance examination in their home country, proof of having been enrolled in such university , evidence of having passed certain modules.
Admission Exam. Some higher education institutions in Germany, especially arts and sport also require for their applicants to sit an admission examination, for examination of their understanding .
German language command (for international students ). Most of the German higher education institutions, especially those with German-study program, require from their international applicants to have a good knowledge of the German language.Proof of German language can be provided also during studies by any of the following ways:

German Language Diploma of the Standing Conference – Level II (Deutsches Sprachdiplom der Kultusministerkonferenz – Zweite Stufe – DSD II).
German Language Proficiency Examination for Admission to Higher Education for Foreign Applicants (Deutsche Sprachprüfung für den Hochschulzugang ausländischer Studienbewerber – DSH).
Test of German as a Foreign Language for foreign applicants (Test Deutsch als Fremdsprache für ausländischer Studienbewerber – Test DAF)
German language examination as part of the Feststellungsprüfung (assessment test) at a Studienkolleg.
Certificate of the Akademische Prüfstelle (for international students only). Foreign students who have completed an Akademische Prüfstelle (APS) in their country.
Alternative proofs for refugee students. Refugee students who unable to get their foreign university entrance qualification in their home country are allowed to provide alternative documentation for university admission. One of the ways is to sit an entrance examination.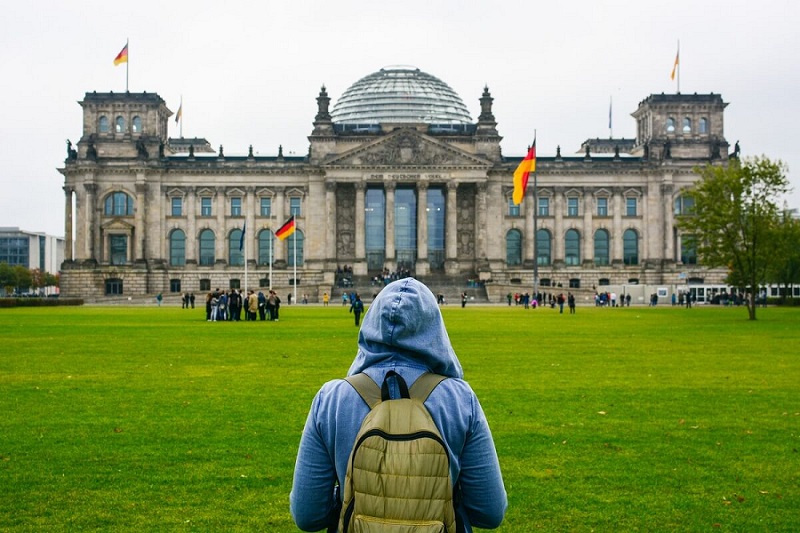 SCHOLARSHIPS IN GERMANY
Government-funded scholarships to study in Germany
DAAD Scholarships– The German Academic Exchange Service (DAAD) offers many scholarships for international students to study in Germany at various degree levels.
Erasmus+– This scholarship is led by the European Commission for funding international students to study in Europe.
Non-government scholarships to study in Germany
Deutschland Stipendium

– This is Merit-based scholarships of €300 a month are available to highly talented students enrolled at German universities. Nationality and personal income do not affect your chances of being considered.
The Helmholtz Association – This is the annual fellowships and they are available for doctoral and postdoctoral students from around the world.
For more information about scholarships, you should look at here.
For more information about different universities in Germany, you can visit this site.
Cansu Kaplan
Studyingram Blog Editor